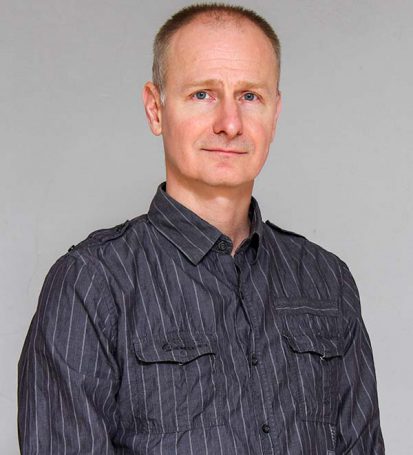 Kostadin Kostadinov
Software Engineer
Ruse, Bulgaria
About Kostadin
I'm a Software Engineer here at Forward Force, I specialize in PHP, JavaScript, C#, and Python. I'm also the Azure guru around here. If I had one of those old-fashion "Ask me about" badges, it would say "Ask me about Active Directory".
There is a word that can define a red can of Coke and Mozart at the same time – classic. It feels like it sort of defines me, I'm your classic programmer, not old-fashioned just classic. A career in software development, or any other related field for that matter, can be unpredictable; you don't know the destination or the journey. I spent 7 years being a hospital sysadmin and for the last 2 years of my tenure, I was the chief of the hospital IT department. This journey taught me to prepare for everything from the ridiculous to the sublime. The steaks in HealthcareIT are high, any failure is a high-impact one, aka epic; thus I prepare for anything. I apply this very mindset to all my work.
Needless to say, HealthcareIT is a passion of mine, there is a ton of room for improvement and I'd love to be a part of the solution.
First and foremost though, I'm a PHP developer and have been for more than 10 years. I have used every PHP framework known to Github as well as have done my time in Vanilla PHP. PHP is exciting and I can't wait to get to all the new things in PHP8. Experience with various database systems such as MySQL, PostgreSQL, and MSSQL goes without saying, there is no self-respecting PHP application without a database. 
I also have years of experience working with JavaScript, C#, Python, Electronic Medical Records, and ISO27001 certification processes, just to name a few.
I hold a Bachelor's Degree in Marketing from the University of Ruse. I'm also AGFA certified.
Feel free to drop me a line at kostadin@forward-force.com